A bespoke animation tool for a kinetic identity.
In late 2017 we collaborated with dn&co on a unique way to bring typography to life. The result is a generative animation tool and a new Broadgate brand that is always in motion.
We started out by breaking down the logo into the parts we wanted to animate. We then extruded these shapes to give them volume and depth. Translating and connecting back the newly created pieces gave us a way to generate a vast range of surprising variations. Finally, to create a unique and more geometric look we applied isometric projection instead of the typical 3d perspective.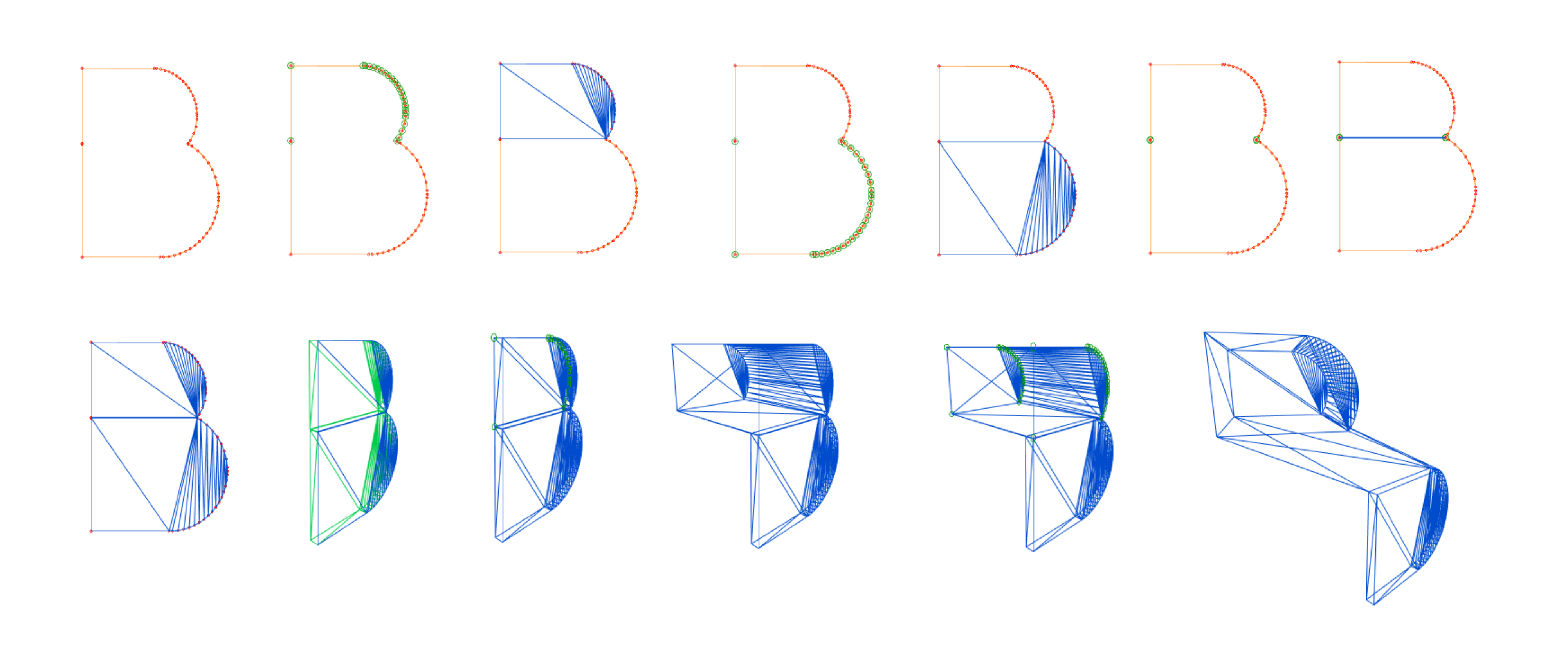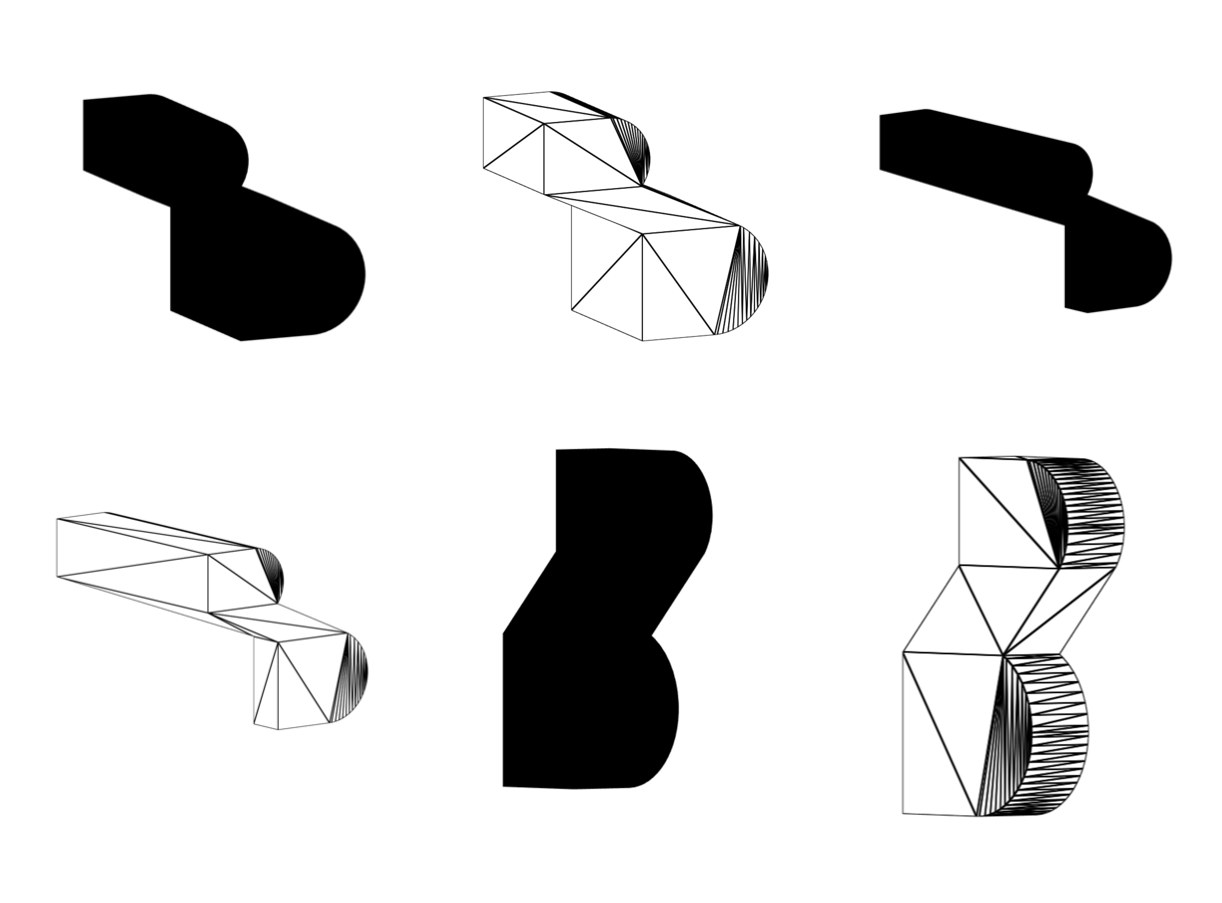 The interface exposes number of parameters and additional functionality to create presets, change their order and colors. This empowered the dn&co designers to craft varations of the "kinetic B" logo in different styles, shapes, sizes and animate between them, bringing the typography to life.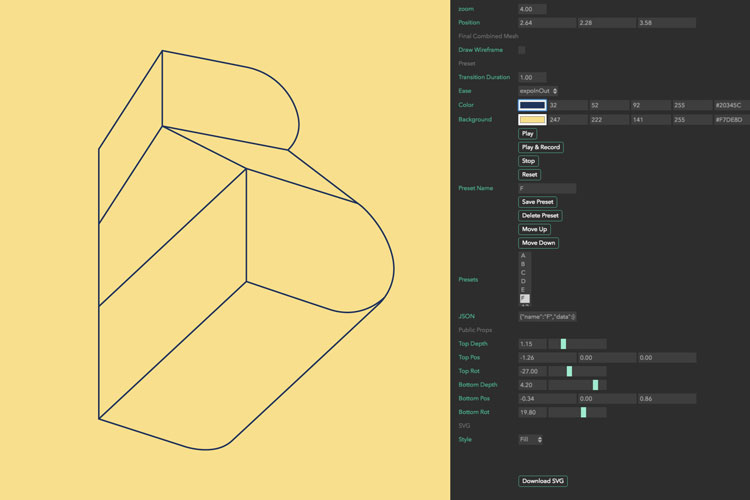 Our tool was comprehensively used by dn&co in their identity and branding work for Broadgate and included printed materials, stationery and street signage.