Prime Minister's Office UAE
Flora
Flora is a speculative educational application about genetic engineering.
In the spring of 2014 Variable was invited by Tellart to help bringing The Museum of Future Government Services exhibition to life for the United Arab Emirates Prime Minister Office in Dubai. Using a touch interface visitors can manipulate genes of plants and see their actions influencing growth rate on a virtual game board in the classroom of the future.
Client
Prime Minister's Office UAE


2014 / Dubai, UAE
There are 6 spices to choose from: Grass, Herb, Cactus, Fruit, Algae, Flower.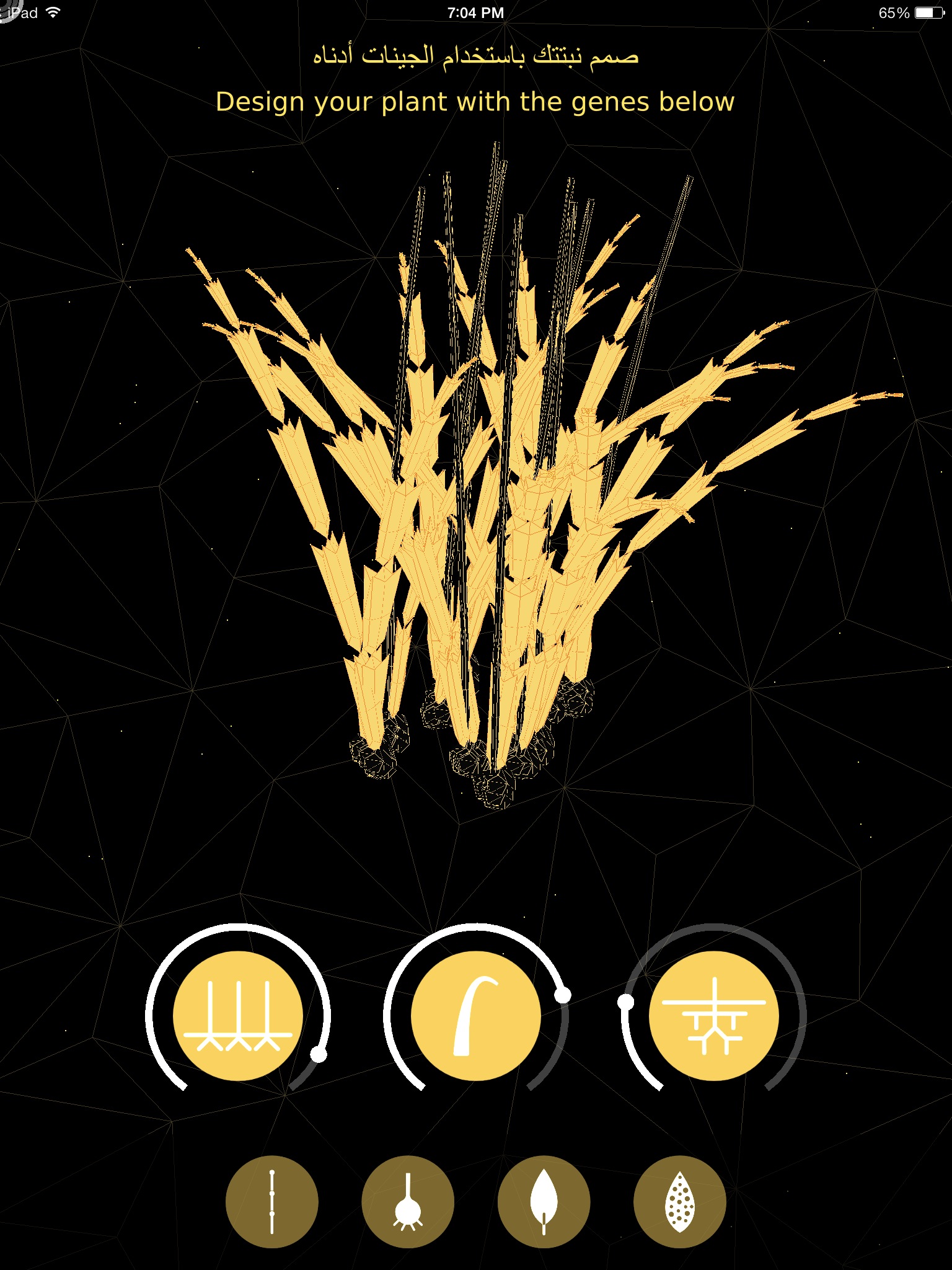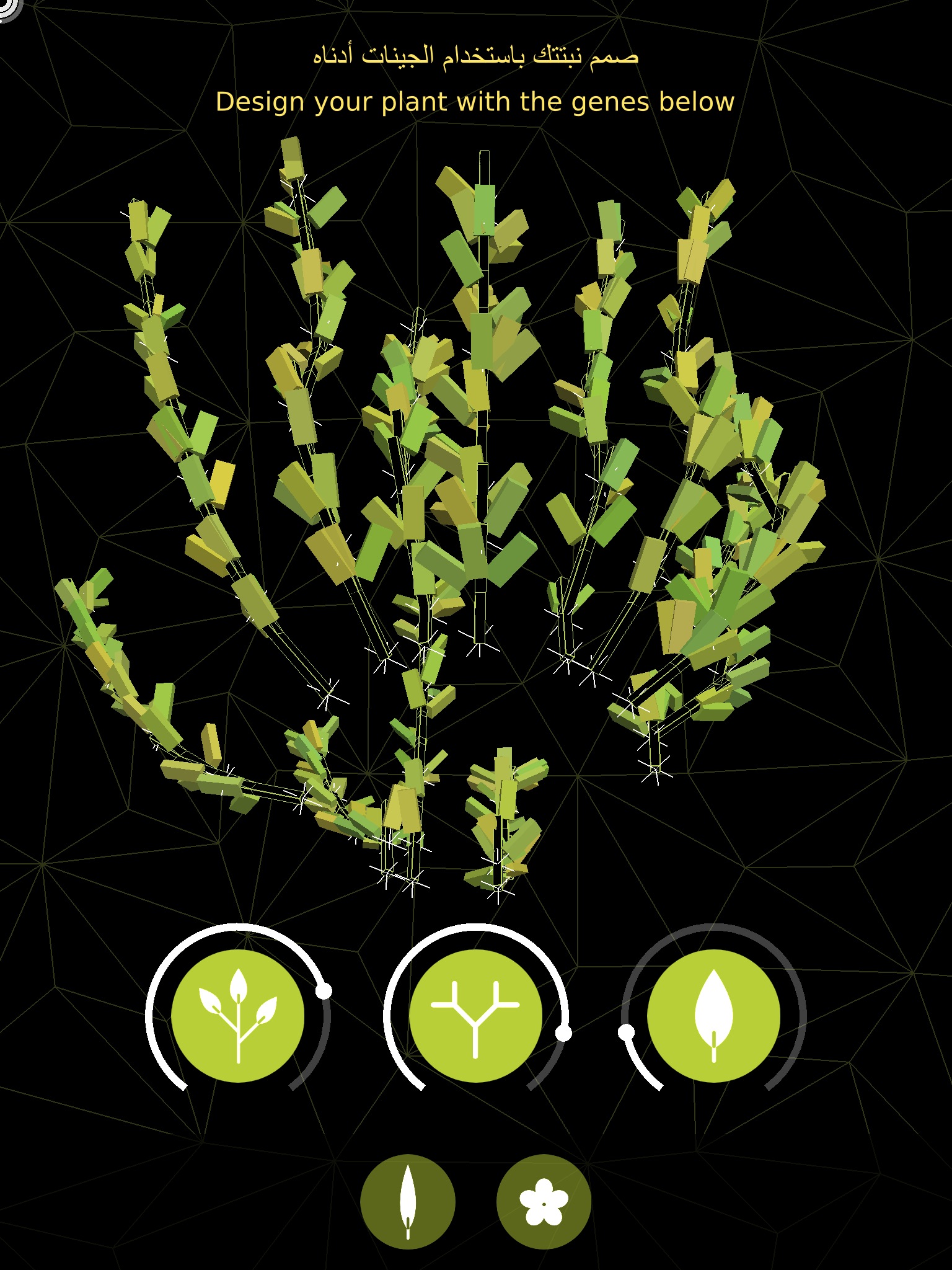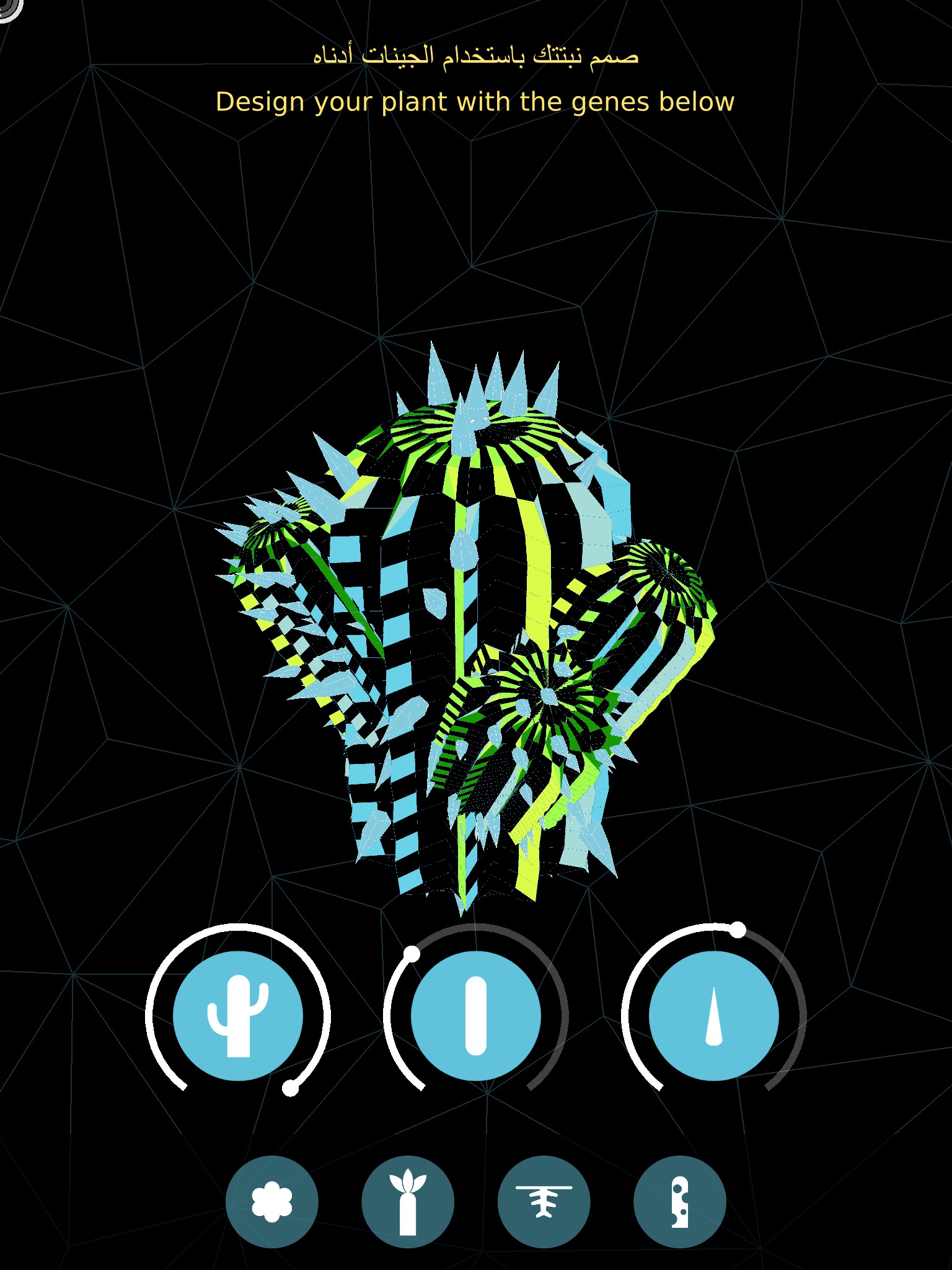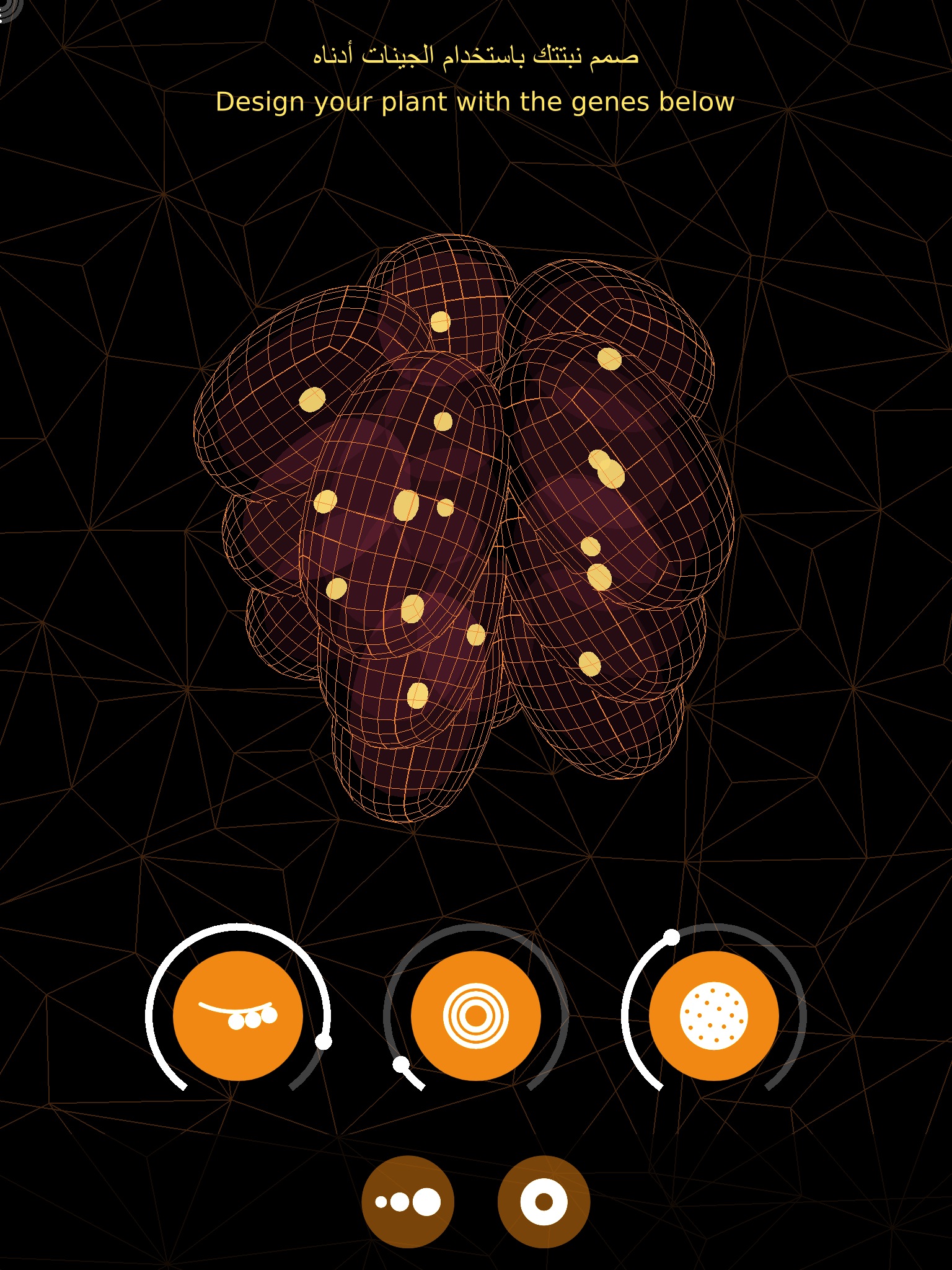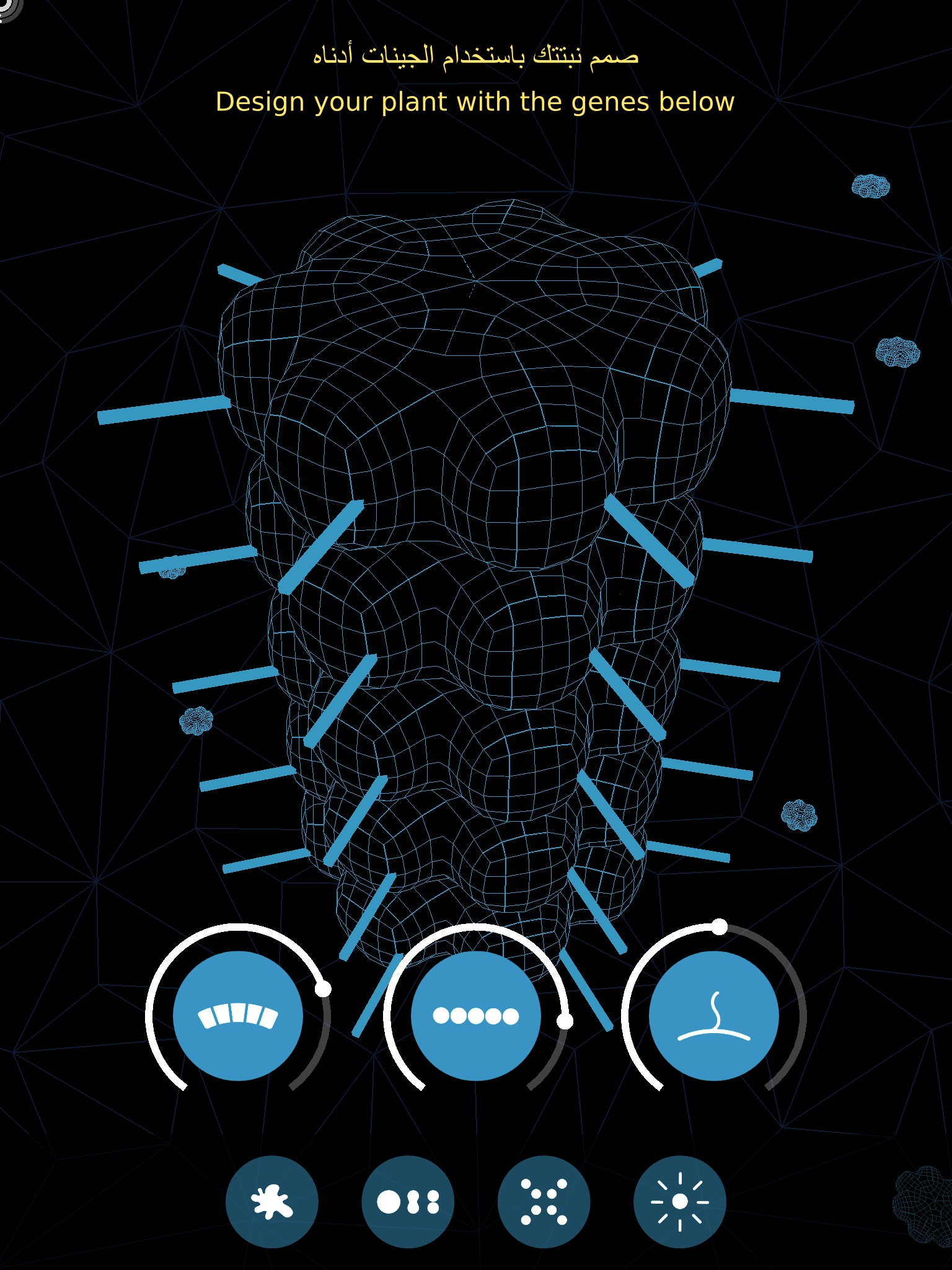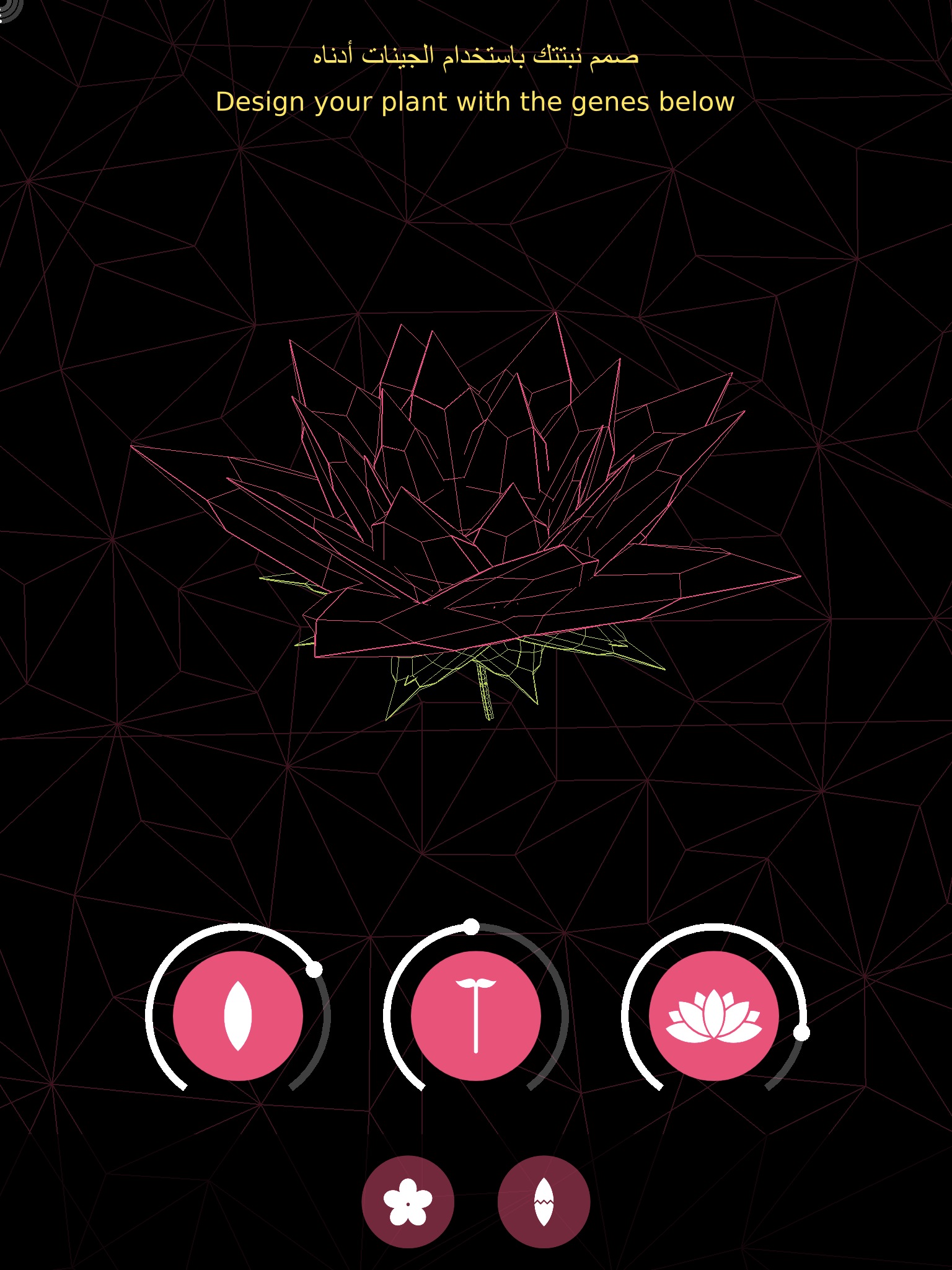 The classroom game board AI was testing plants being designed on a generative landscape scenarios.
Flora app and the classroom AI were accompanied by 3d printed plant spices prototypes. Final 3d prints presented below by were procedurally designed by Chris Ervin using Grasshopper software.
Flora and the future classroom were part of the bigger exhibition investigating security, healthcare, smart city and government services. You can find more about them on the exhibition website The Museum of Future Government Services.
Flora was developed using pex - a JavaScript / WebGL engine, and deployed to iOS using Ejecta.