Digital Catapult
Critical Dialogues
Critical Dialogues is a visual identity and an interactive installation at Digital Catapult's London office seeking to understand and shape future applications of advanced digital technologies.
This project is a manifestation of that mission engaging the tech and business community through thought provoking questions and their visualisation across social media.
We represent each Critical Dialogues questions as a strange attractor - a mathematical formula converging to a particular shape. By assigning specific type of attractors, we can visualise a given online conversation converging towards a consensus or diverging into a heated discussion.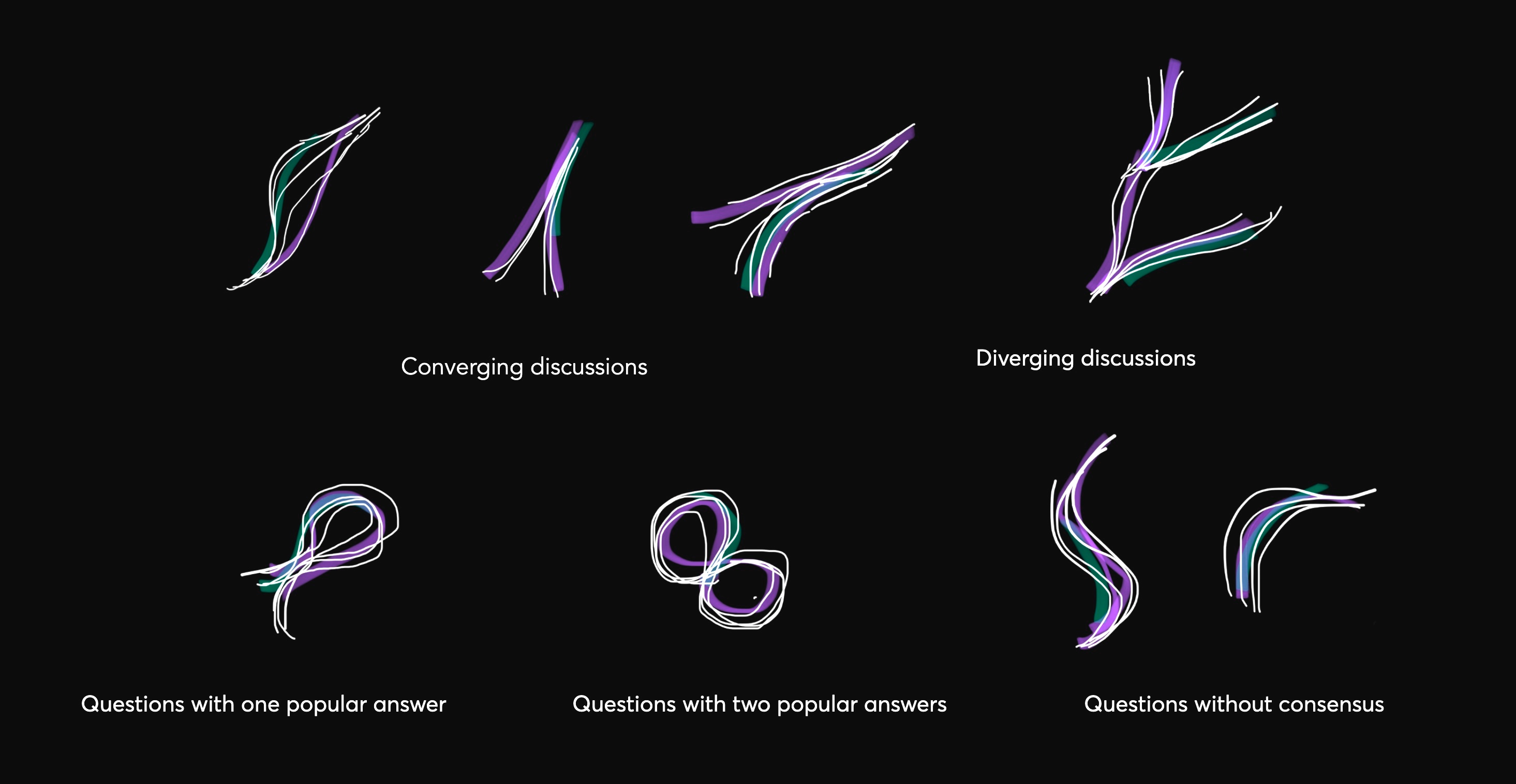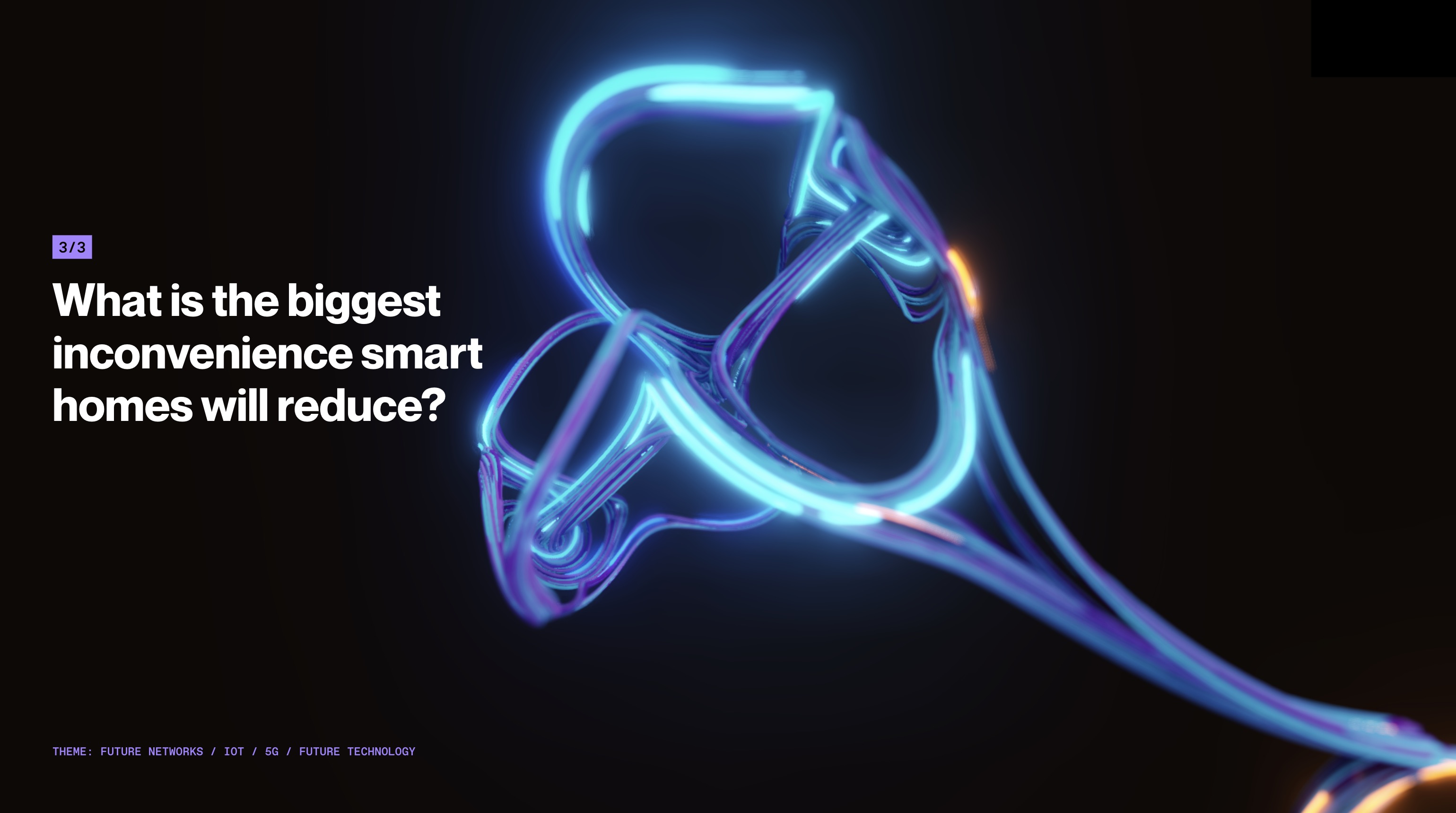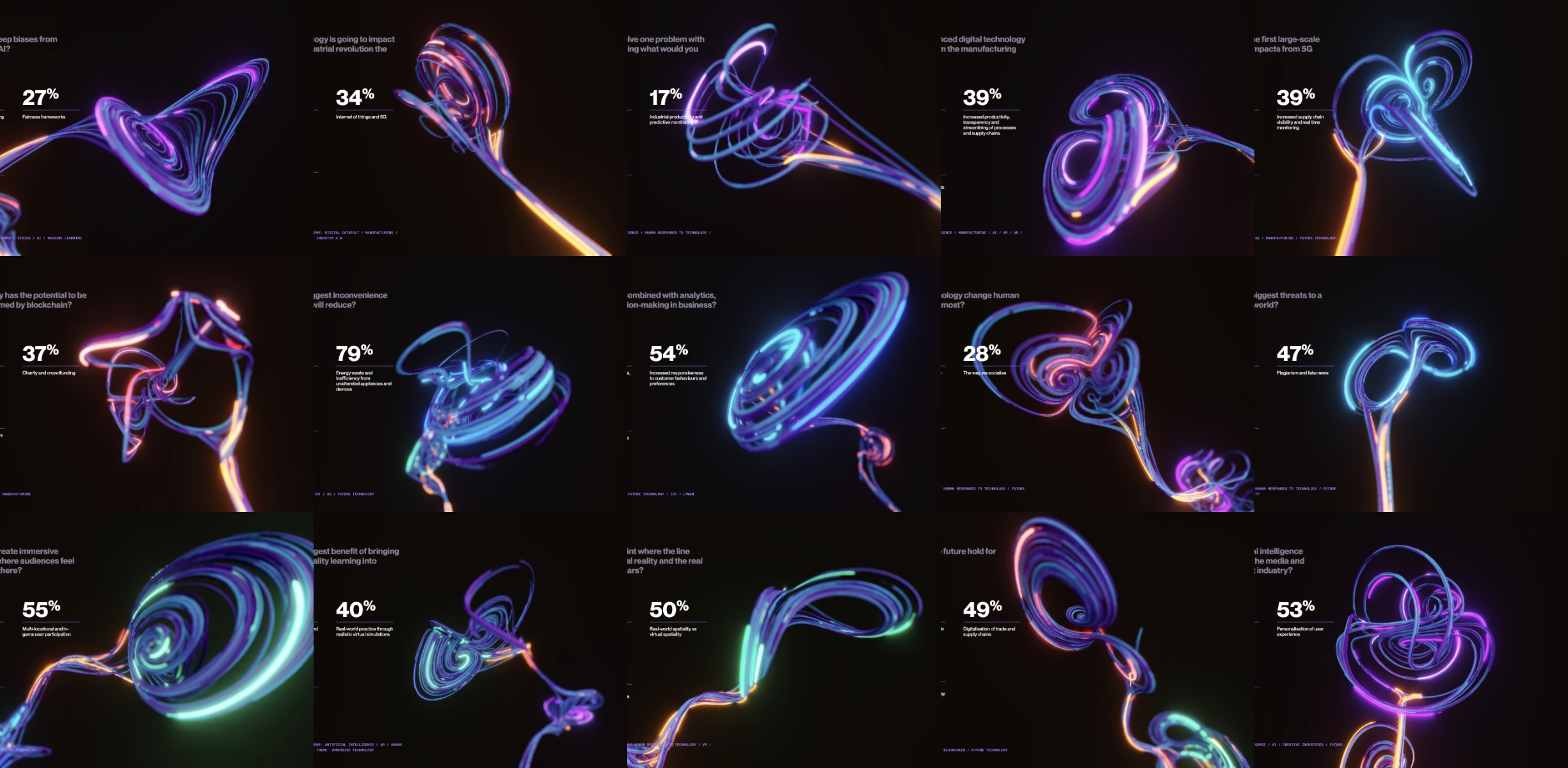 Conversations are centred around four main technologies, each associated with a specific colour used in the corresponding questions: Immersive, Artificial Intelligence, Future Networks and Distributed Systems + generic yellow for connections between questions and Red representing Digital Catapult itself.
As the user answers the questions the visualisation grows, morphing the thread of conversation into another attractor representing the next question.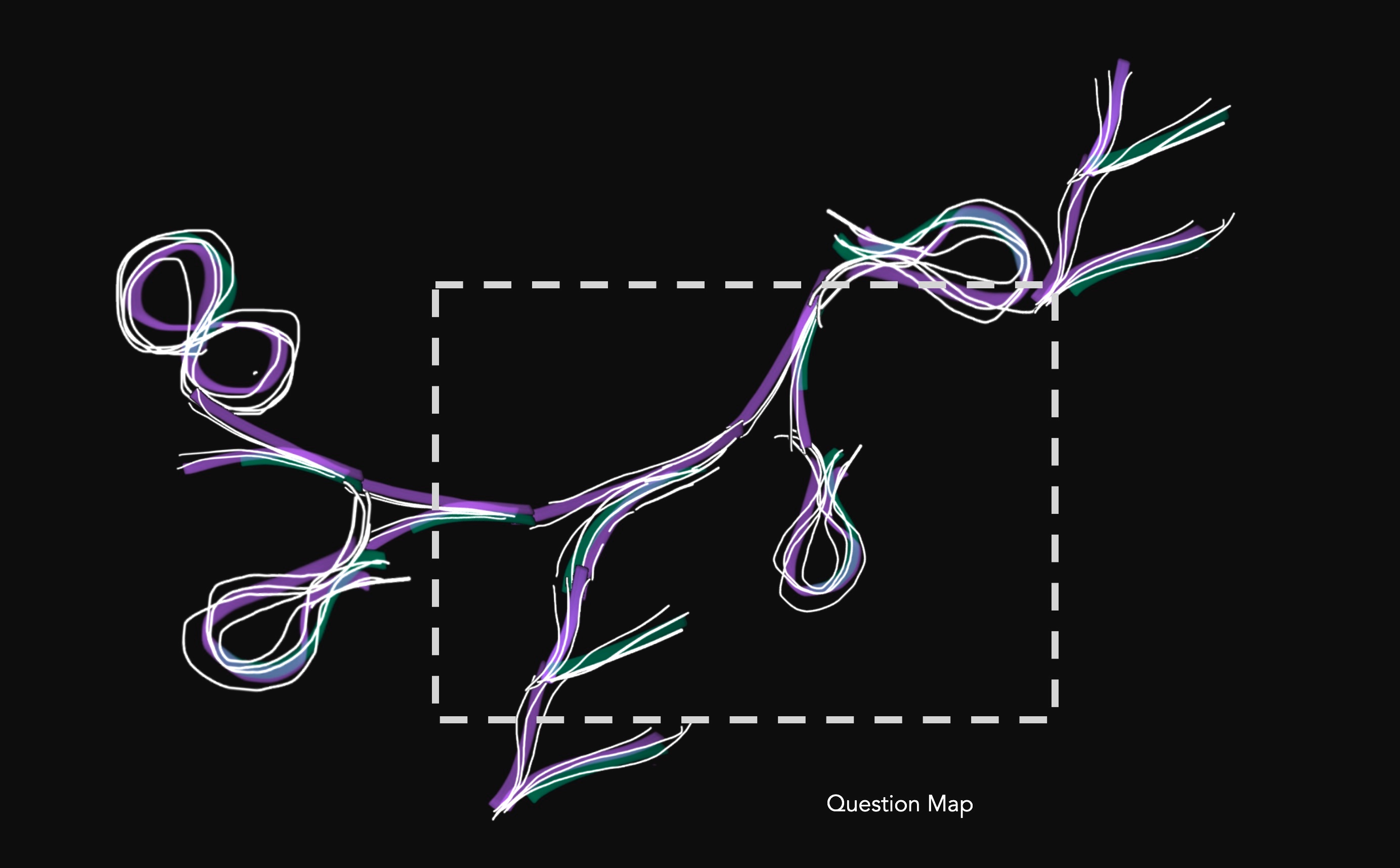 The generative system works in real-time across installation, web and mobile.